Our journey of Oxford and the All Souls Trilogy locations continues south, to find open peaceful spaces away from the colleges and the tourists, where Diana enjoys her rowing routine—sometimes with her eyes closed.
On the Footsteps of Diana & Matthew – Part 4: River Thames and Isis Tavern
A stroll down the River Thames from the center of town to the Isis Tavern (renamed Isis Farmhouse) is undoubtedly one of the most relaxing activities to escape the crowds. With all the picnic sites, children playgrounds, and cricket club, it's also a local favorite. A late morning departure is recommended if you want to grab lunch at the Isis Tavern. Wear the most comfortable shoes as it's a 2.3-mile walk departing from New College, which will take approximately 45 minutes, one way. Google maps is a life saver to help you navigate the maze of walking trails.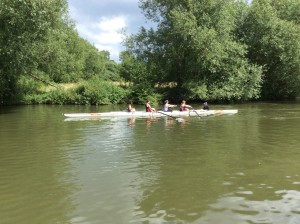 Deborah Harkness recommends a departure from Christ Church Meadows in her Oxford Guide, which is also beautiful (Deb's guide is in the Waterstone edition of The Book of Life, published in the UK).
The Boathouse Walk between Folly Bridge and Iffley Lock is a fun stretch for All Souls Trilogy fans as you get to admire all the college boathouses. It is here that the college rowing teams race against each other in the two annual regattas – 'Torpids' in late February and 'Eights' in mid May.
Continuing south of the Boathouse Walk, you'll cross the Donnington Bridge. Leave the towpath and head over to the bridge if you want to enjoy Matthew's vintage point, which Diana finds "infuriating."
The sky darkened behind my closed lids, and the booming sound of traffic overhead indicated that I'd passed underneath the Donnington Bridge. Ch. 4, ADOW.
Note the City of Oxford boathouse by the Donnington Bridge. That's were Diana feels the cold stare of Matthew Clairmont, and then the nudge from a daemon as she's rowing down the river (Ch. 4, ADOW).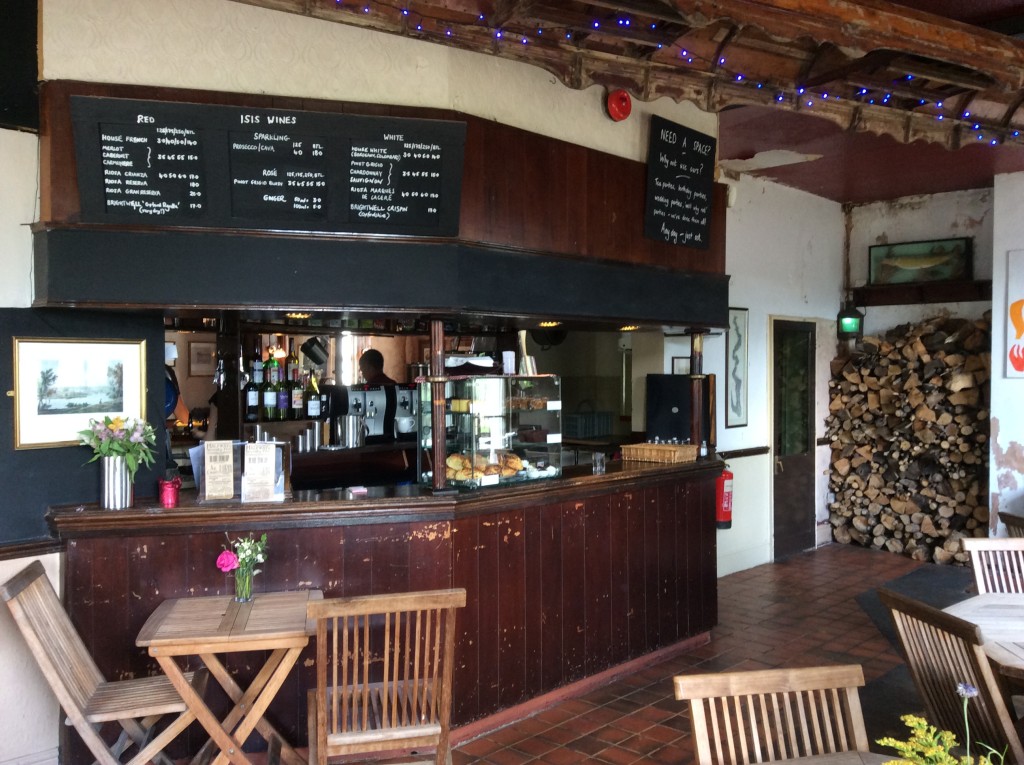 Proceed south where you can enjoy the rewards of an earthy meal at the Isis Farmhouse. Worth it! Diana and Matthew do not go inside the pub in A Discovery of Witches, but we did and took a few pictures of the lovely interior. You can even read the menu on the blackboard in one of the photos.
⚠️ The Isis Farmhouse is a cash-only establishment and does not accept credit cards.
Turning the boat in front of the Isis Tavern, I spotted Clairmont standing beside one of the pub's tables. He'd managed to get there from the Donnington Bridge—on foot—in less than I'd done it in a racing scull. Ch. 4, ADOW.
More photos: Isis River & Farmhouse photo album
Address: Isis Farmhouse, Haystacks Corner, The Towing Path, Iffley Lock, Oxford OX4 4EL
Website (Yelp): yelp.com/biz/isis-farmhouse-oxford